We're a leading industry & factory company.
Since 2002 Basic IDIQ has successfully executed Indefinite Quantity (IDIQ) contracts for large facility owners such as the Federal Government, State Agencies, Colleges and Universities, K-12 Schools, Cities and other Municipalities.

As the leading provider of Job Order Contracting, Energy Solutions, and General Construction Services in Texas and the Southern region of the USA, Basic IDIQ is the proven choice in the industry.
Trusted Team
With an outstanding reputation for service, our team of construction and facilities maintenance experts are dedicated to delivering quality construction services every time. Our proven commitment to customer service and integrity makes Basic IDIQ the team to trust with your next project.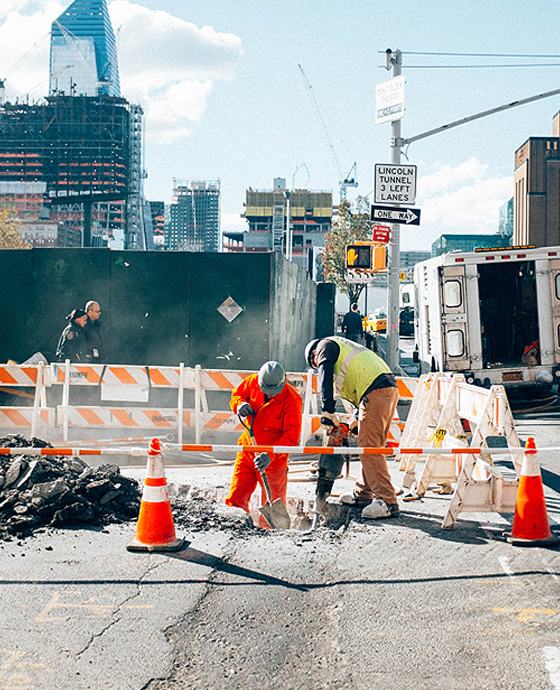 I have been working with Basic IDIQ, Inc. Since they were awarded the contract with USPS. I have been very impressed with the motivation and team approach taken. Robbie Roberts and the staff he has built have been consistently responsive to our need and very amendable to change.
Basic IDIQ, Inc. has become an important part of my team when it comes to Renovation, Repairs and construction for USPS and I'm very pleased with work performed.
I just wanted to let you know how enjoyable it was working with you on this project. You showed great leadership skills and put forth a great effort in getting a quality product from your sub-contractors on this project.
I appreciate you being on the project to ensure that the work was being performed to the plans and specifications.
Your have provided your company with a great service and I look forward to working with you on future projects.
Basic IDIQ is a company that can fulfill large and small-scale projects satisfactorily. It is also a company that does not believe in submitting change orders to its clients with no justifiable reason. Their client's satisfaction matters to them. Basic IDIQ analyzes a job ahead of time and sets the price based on their thorough understanding of the job, and they try to live within the price they give to their clients.
It is without reservation that I recommend Basic IDIQ for construction and renovation projects throughout the state of New Mexico.
We have worked with Basic IDIQ, Inc.. for over 4 years on several projects throughout the school district.
We have established a successful relationship and looking forward to work with them on many more upcoming jobs in the future.
Basic IDIQ is always looking for assertive, dedicated and hard-working project managers, superintendents, and estimators to join our team and embark on a rewarding career experience. We offer a competitive salary (commensurate with experience and qualifications) and a comprehensive benefits package, including a company-contributed savings plan.
Benefits currently include:
Comprehensive Medical, Vision & Dental Insurance
Simple IRA with Company Match
Paid Time Off
Company – Paid Life Insurance
Company – Paid Disability Insurance
And more!
Typical Qualifications for Employment
Candidates should have a bachelor's degree in a related field, equivalent experience or a combination of the two; experience in general contracting or commercial construction industries; willingness to travel; a valid U.S. driver's license; ability to pass a government background clearance; excellent communication skills; commitment to safety and quality; and a proficiency in Microsoft Excel, Microsoft Word and scheduling software. Procore software experience a bonus!
To be considered for a position at Basic IDIQ, email a letter of interest and your resume with the desired position title in the subject line. Resumes will only be accepted electronically. All employment inquiries should be directed to:
mbroyles@basicidiq.com